New Years Resolutions That Will Help You Buy A Home In 2020
If 2020 is your year to purchase a home or an investment property consider these five New Year's Resolutions Tips to do so...
Tip #1: Cut down on Monthly Subscriptions
I don't know about you guys but I have a ton of monthly subscriptions that I hardly use (the biggest one is my gym membership, yikes).
Go and calculate all of your monthly subscriptions (you will be shocked on how much you pay) and you will be able to tell how much you are wasting each month.
I highly suggest canceling anything that you don't use and move that amount of money into your down payment fund for your new home.
Tip #2 Build a Better Credit History
The only way you will be able to do this is to pay down your debt and pay all of your bills on time.
Tip #3 Avoid changing careers
When you get into the mortgage process the lender will ask for your employment history.
If you have any employment gaps (a time period that you didn't work) or got a new job with better pay but it was structured on bonus pay.
or if you have been a teacher for years and decided to jump into a full time career in retail sales. This would be a huge career change and it would be classified as high risk to the lender.
If you are thinking about getting into a home in 2020, I highly suggest staying put in your job and career and not make any changes until after your home purchase.
Tip #4 Check your credit report
Pull up your credit report. See exactly where you stand and make sure that everything on your report is 100% accurate.
If there is anything that isn't go ahead and start getting those items disputed before you start the loan process.
Tip #5 Avoid Large Purchases
Your biggest purchase is going to be this property. You do not want to make any purchases such as a vehicle, furniture or anything that requires you to apply for a loan.
I would highly suggest that you do not get any new credit and just focus on paying off any and all debt. This will place you in a good debt to income ratio and will give you better odds to get approved for a loan.
Fun Fact: San Antonio is listed as #1 on the census for population growth. We are expecting another 1 million residents within the next 15 years. What does that mean for us? Other than major traffic jams (boo!).
That means housing needs to be in place in order to make room for all of these people who will be coming into our city. Most who are moving here are going to likely rent before purchasing.
Putting us all in a great position to start purchasing rental properties. Another option is to place your current home as a rental properties and buy a move up home. When you are ready to do this, we are the people to talk to.
& have all the experience to do so.
Let's make San Antonio property investments in 2020!!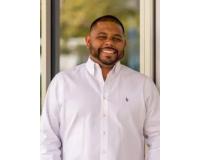 Robert started in the Real Estate Industry as a licensed Real Estate Agent at the age of 20. Throughout Robert's consistent commitment to his clients he quickly excelled in his career and obtained his....